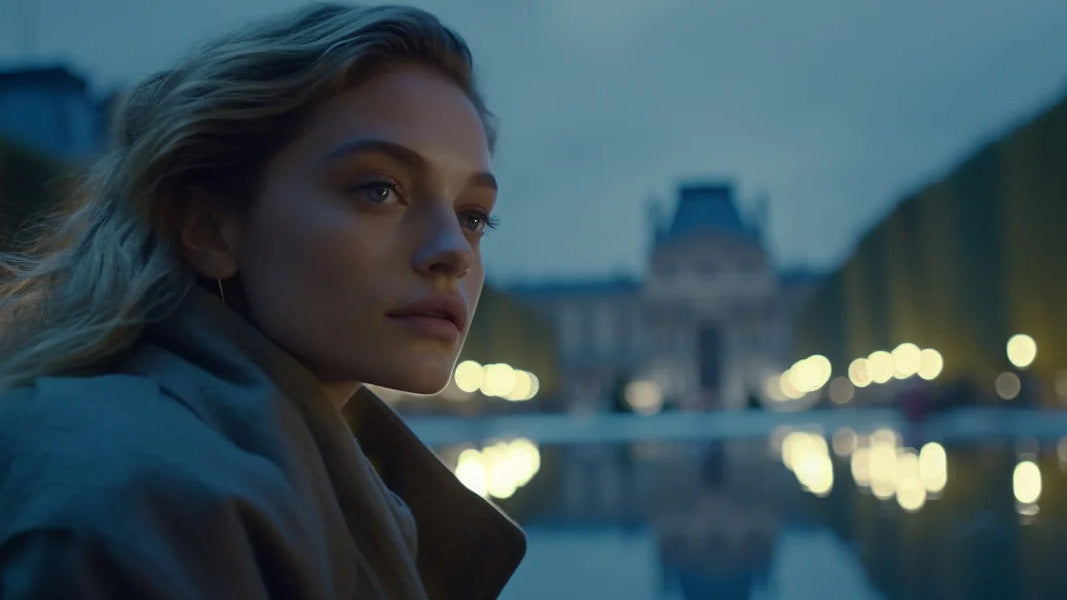 Introducing: Envie Desoir
Powdery orris is bliss on skin, while gentle rose dances in soft rain. Delicate violets glisten like new discoveres in the quiet, cool whisper of Paris. 
Envie Desoir was a bit of a surprise with me while I was collaborating with Mathieu Nardin (of Robertet) to develop the scents for the Petite Histoire. Typically, we build a scent using a brief I create that is a bit of a blend between mood board and ingredient list. I start with a very specific concept, and we build from there. That said, I also love seeing what Mathieu is thinking, and leave the door open to surprise me with his take on the concepts. 
While it was a slight a deviation from the brief, I immediately fell in love with the early stages of what would become Envie Desoir. While I had been looking for something reflected early mornings in Paris, the cool dustiness of this iris and violet scent made me think of the blue hour in the City of Lights. That time of day when the light is starting to fade, but still reflects off of golden stone, and the Seine seems to twinkle from within.
The name is a bit of a creative license for me, but I had a few ideas going when I was thinking about this one. The first, was the idea of "effets desoir" — which are the efects of light caused by sunset, twilight, or the early morning hours. They are a common motif in the works of Impressionists such as Vinvent van Gogh and Camille Corot, and the phrase translates to "effects of evening." The renowned "The Starry Night" by van Gogh is one such example of this work.
The next was the idea of "envie" and how it can have a sort of double meaning. The first, is the translation of "desire," of wanting something. I love the idea that "Envie Desoir" is about desiring these twilight moments, whether early evening or early morning, this bewitching hour of the day.  The second meaning comes from  breaking the name into "en vie de soir" — literally "in the evening life" — as this is the perfume I love wearing when I have special events to attend, and I'm all dressed up, ready for my night to begin. 
The ingredients here are some of the most expensive in perfumery — the heart of the scent is Florentine Orris, which begins as a root of the Iris plant, is aged for several years before being processed into a butter, and then an oil, and ounce per ounce is more expensive than gold. There's a light, botanical musk effect with ambrette and angelica, which is clean and fresh, but still gives a warm skin effect. Turkish rose and sandalwood add depth and refinement, while ylang ylang amplifies the floral effect without it feeling too heavy or old fashioned.
Envie Desoir is an homage to a refined, elegant sensibility, but it still feels contemporary and modern. For me, it harkens back to an earlier time without feeling like costume or nostalgia.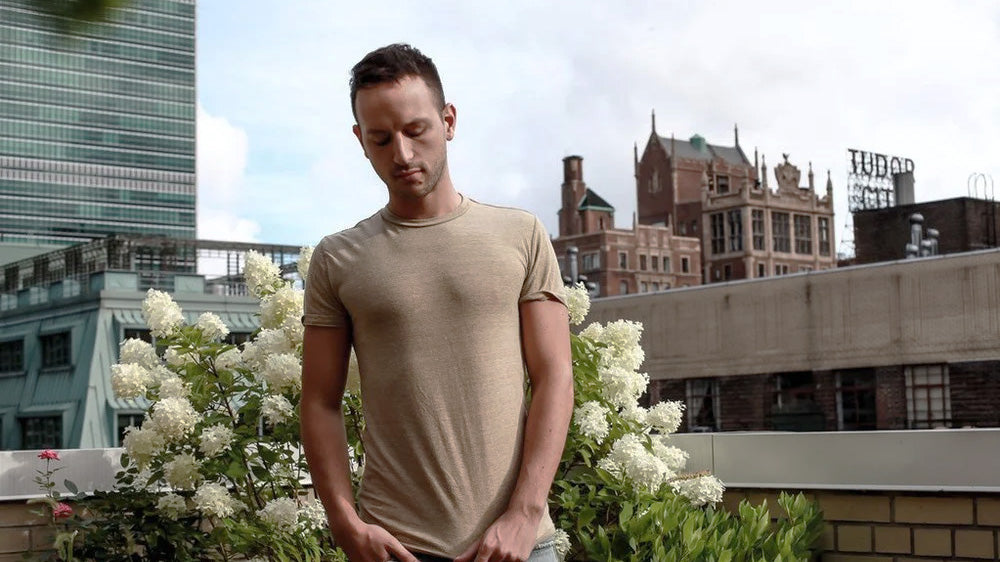 The Backstory: The Penthouse Atelier
When I was first moving to New York, I was looking all over the city for places to live -- Uptown, Downtown, Midtown, and everything in between. East side, West side, I was looking at places quite ...
Read more
a few thoughts on "Green" and "Clean"
I created a 100% natural perfume line because I fell in love with the raw materials. With the subtlety and nuance they bring to perfume, and the connection with place and time each intrinsically ha...
Read more