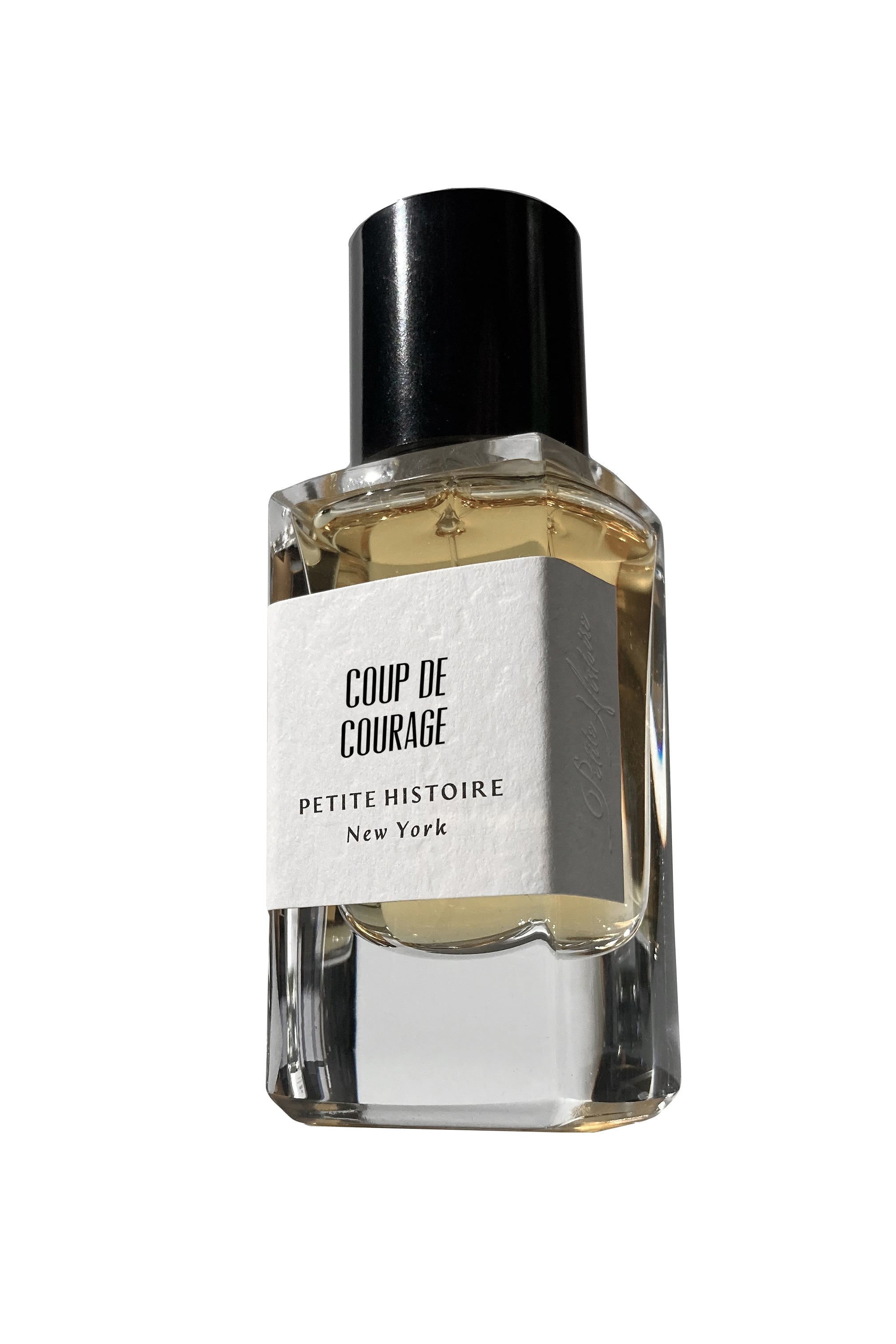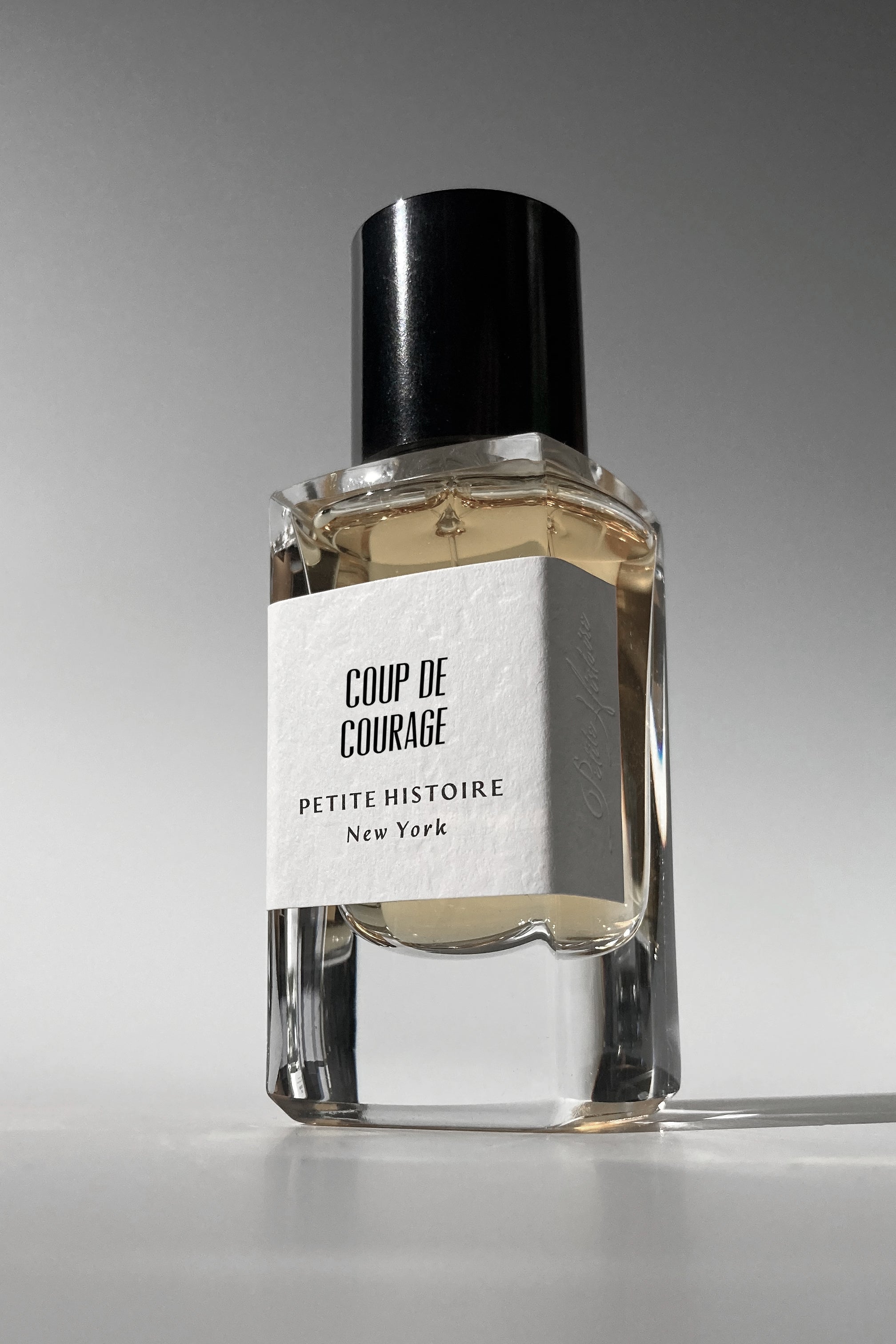 Coup de Courage
Sale price

$ 145.00
Regular price
(/)
Sandalwood and vanilla are the warmth of a lover's embrace. A touch of ylang-ylang teases cedarwood and labdanum.
Top: Elemi, Olibanum (frankincense)

Middle: Jasmine Sambac, Ylang Ylang

Base: Labdanum (botanical leather), Sandalwood, Vanilla

Unisex-y Scents for Everyone
Vegan Formula. Cruelty-free.
NO: phalates, parabens, sulfates
We offer complimentary USPS shipping on orders. Please allow 1-3 days for order processing, plus transit times. Please allow for unexpected delays. We are unable to ship to international destinations or P.O. Boxes. 

All orders are shipped with tracking information. If it appears your order has been lost in transit, please [ Contact Us ]. 

Once an order is confirmed delivered, we are not responsible for lost or stolen packages.
This item is final sale. 

Personal care items cannot be restocked, and as such, we are unable to offer refunds or exchanges, including due to a dislike of a scent.

As fragrance is a matter of personal taste, we sugest starting with a [ Collection Sampler ] to find your perfect match.
Choose options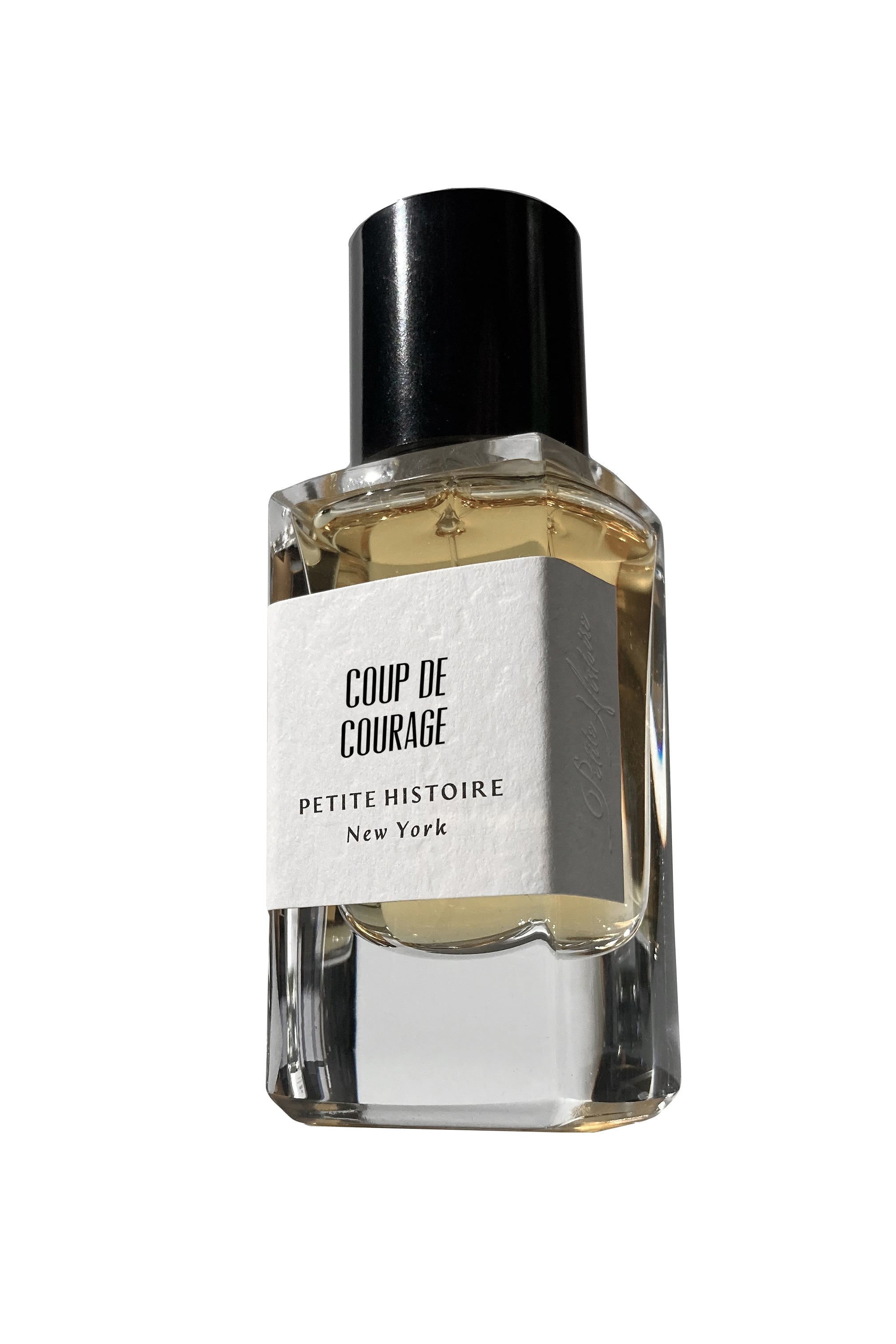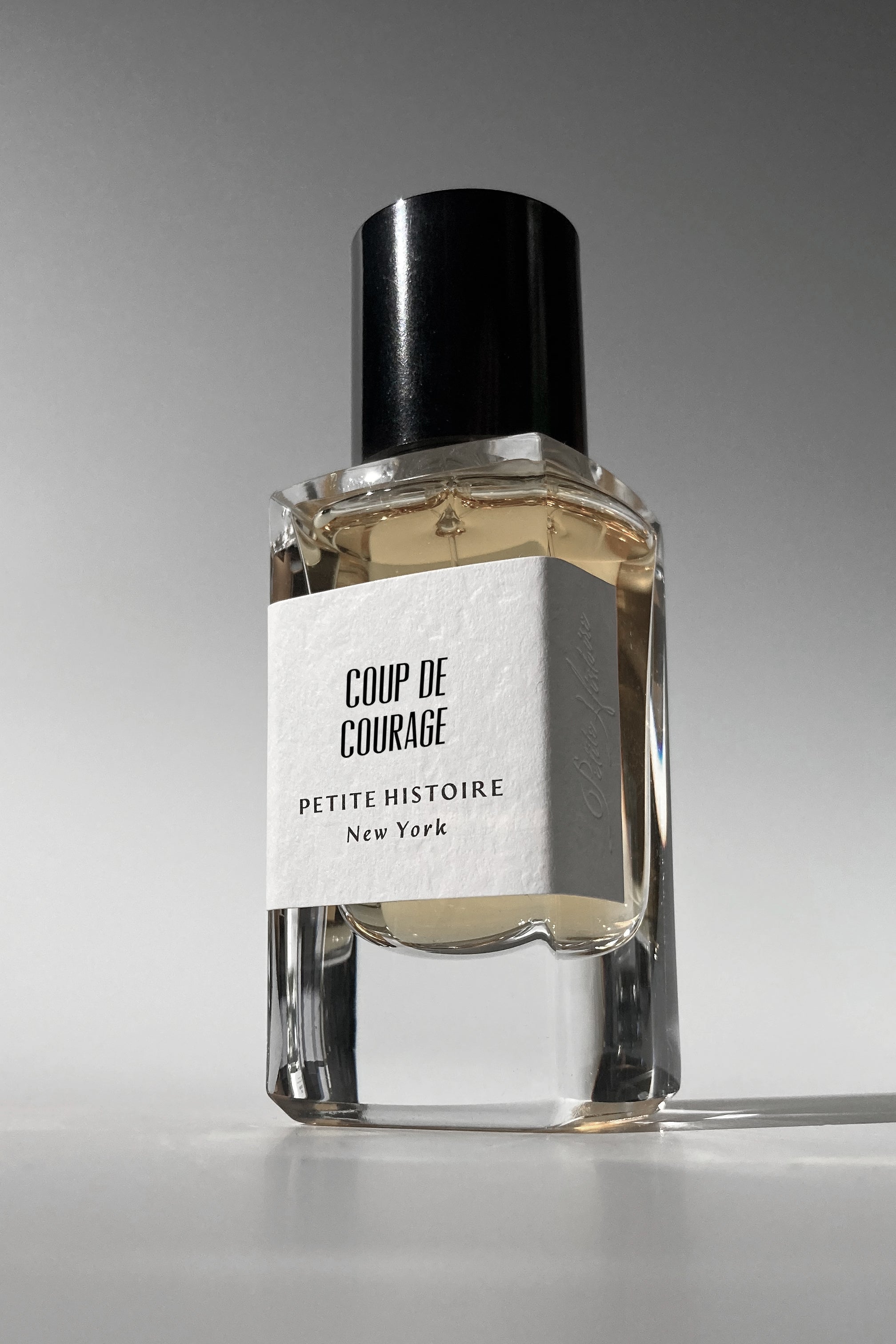 Naturals provide subtlety and nuance; the lush, intoxicating sensory experience they deliver is unparalleled. Our scents are designed according to European guidelines, with carefully regulated safety and allergen standards. Formulated to the standards of International Fragrance Association (IFRA) ISO Norm 9235, our 100% natural raw materials are defined as being physically obtained from plants using distillation, expression, and extraction.
Due to the chemical structure of natural ingredients, 100% natural perfumes tend to wear differently than their synthetic-based counterparts. For us, this is part of the allure, and provides a uniquely sensorial experience, giving heart to the ritual of perfume.

Some suggestions for how to get the most out of your scent:

Looking for a louder scent experience? Spray closer to wrist or skin for a more concentrated application. Allow to dry without dabbing, rubbing, or blotting. With naturals, you can "build" scent strength using layered application.

Looking for a clearer development of the scent story/notes? While our dry mist atomizers diffuse the scent for a more indulgent cloud-like experience, closer application can provide for a stronger experience of the scent composition. Depending on skin chemistry and the scent, a more concentrated application can also provide a more delineated note evolution.

Wear more. With naturals, sometimes more is more. We find two to four sprays is usually best, but it's a matter of personal taste. Naturals have a sheerness akin to watercolors, where each layer adds more depth and dimension, so you can "build up" strength to your style.

Reapply. Natural scents are formulated without the synethic ingredients that often provide intense longevity. Our scents are designed with high concentrations to provide a long-lasting wear, but reapplication throughout the day should also be expected. This is a part of our perfume ritual.
At the heart of our process is a passion for natural materials, and a respect for their point of origin. Each of our products begins with a single ingredient, and we craft the story from there. Our goal is to create with intention, focusing not only on detail, but also overall impact. While no brand or product is perfect, our commitment to sustainability is manifest in our practices and perspective. We believe in the magic of naturals, and in doing things things the right way, even if more difficult.

Our boxes are designed to be keepsakes, but are also made from recyclable materials; built to last, they're also biodegradable. Packaging incorporates recycled paper waste, and uses FSC-certified papers, ensuring the forests they come from are sustainably managed. Glass and aluminum are easily recyclable, and our bakelite caps are plastic-free. Behind the scenes, cardboard and shipping materials are reused throughout the production process.

Our suppliers share our concern for quality and impact, with an eye towards longterm legacy. Our suppliers lead multiple endeavors, from rainwater capture to certified harvests, ensuring the global communities that nurture our raw materials are also respected.
Ingredients: ALCOHOL DENAT.*, PARFUM** (FRAGRANCE**), AQUA (WATER)

*From organic farming.
**Formulated to the standards of International Fragrance Association (IFRA) ISO Norm 9235.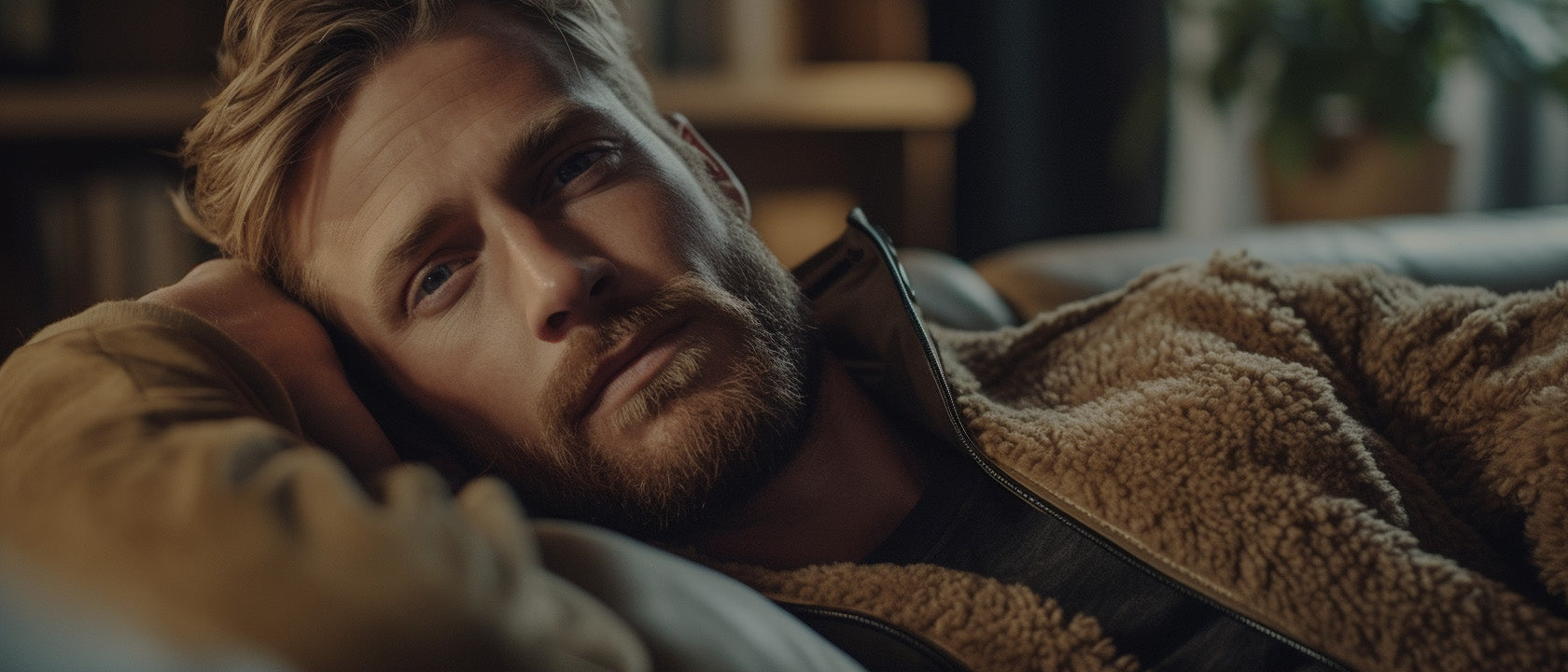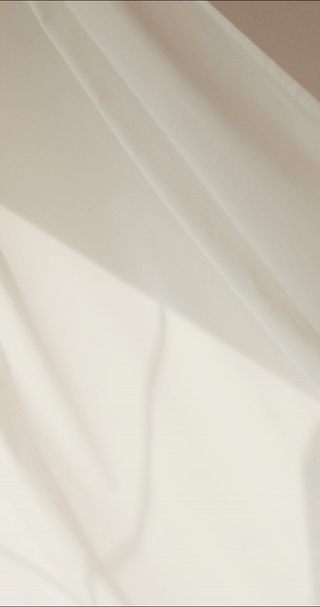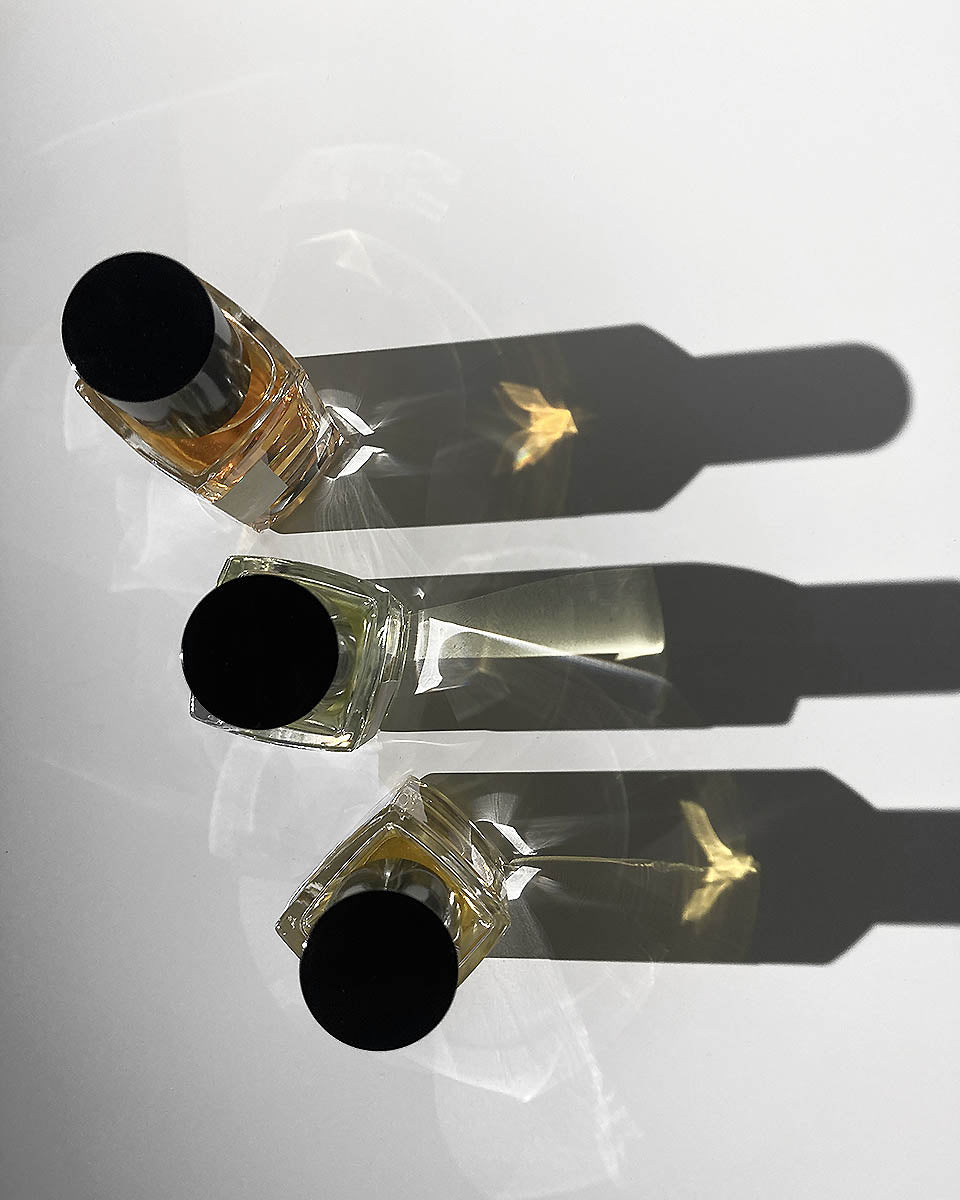 INGREDIENTS BACKSTORY
Coup de Courage
Sandalwood and vanilla are two of the most popular scents in the world, and for good reason. They are both known for their warm, inviting, and comforting properties. When combined, these two scents create a natural perfume that is perfect for any occasion.

Sandalwood is a woody, musky scent that has been used for centuries in perfumery. It is known for its calming and relaxing properties, and it can help to create a sense of peace and tranquility. Vanilla is a sweet, creamy scent that is often associated with comfort and indulgence. When combined with sandalwood, vanilla adds a touch of sweetness and richness to the overall fragrance.

The addition of ylang-ylang, a flower with a heady, exotic aroma, further enhances the sensuality of this natural perfume. Ylang-ylang is often used in perfumery to create a sense of mystery and intrigue. When combined with the warmth of sandalwood and vanilla, ylang-ylang creates a truly magnetic fragrance that is sure to turn heads.

If you are looking for a natural perfume that is both warm and comforting, sandalwood and vanilla are the perfect choice for you. This timeless combination is sure to become your new signature scent.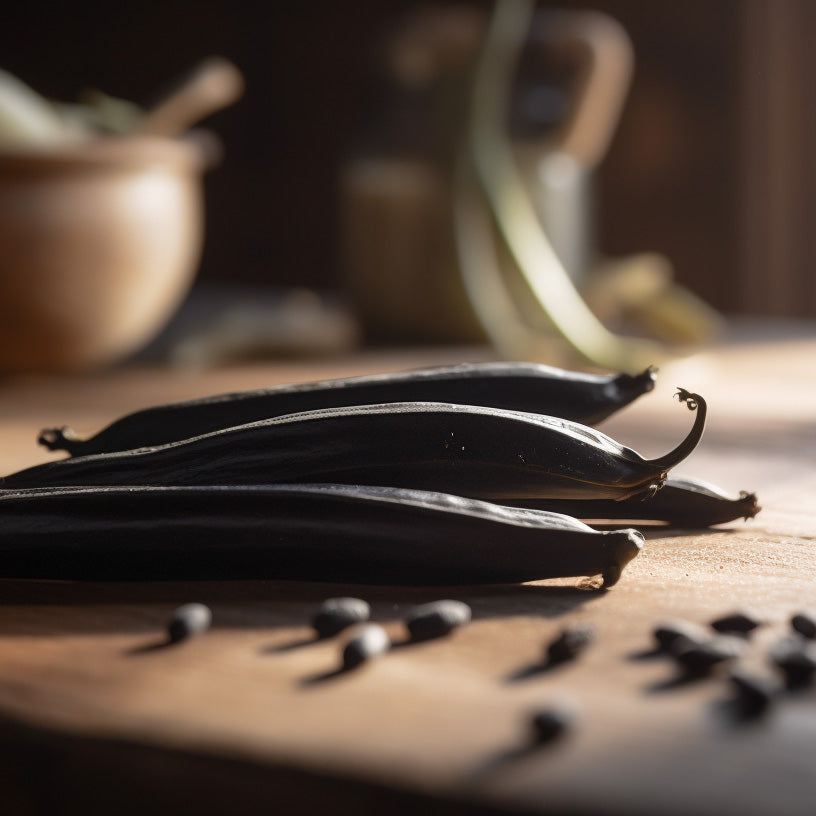 Vanilla Bourbon
Madagascar vanilla beans, also known as Bourbon vanilla beans, are named not for anything related to alcohol, but rather the islands from where these beens are grown: these islands include Madagascar, the Comoros, and Réunion, formerly the Île Bourbon— where Bourbon Vanilla claims its title). Bourbon vanilla beans are the most popular type of vanilla, resulting from a clear and creamy flavor.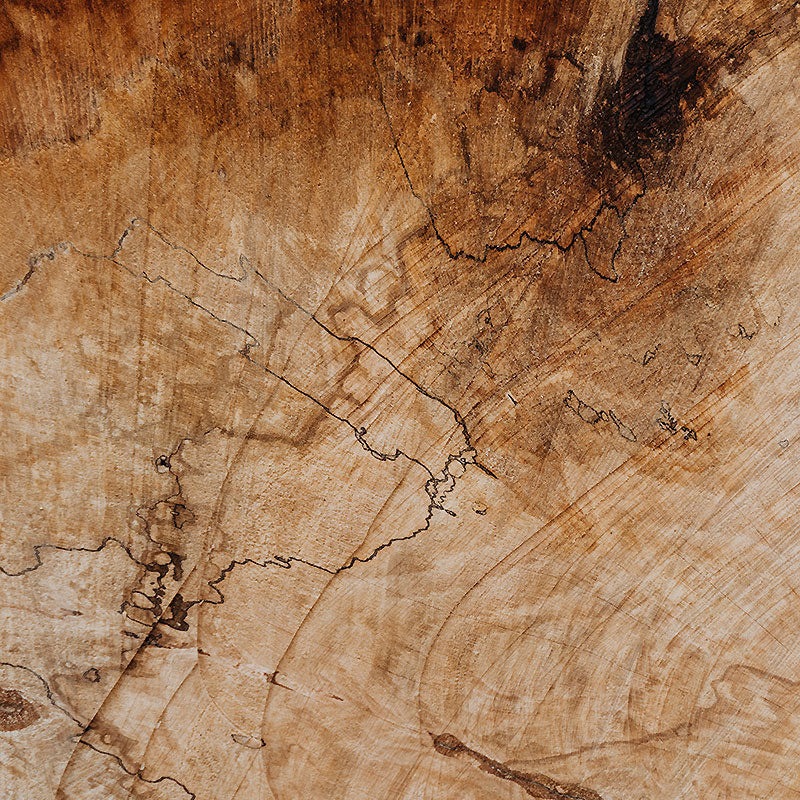 Woodsy Aromatic
The combination of cedarwood and sandalwood creates a natural perfume that is both earthy and sophisticated. The rustic heart of this scent is tempered by the sweetness of vanilla, creating a fragrance that is both elegant and inviting.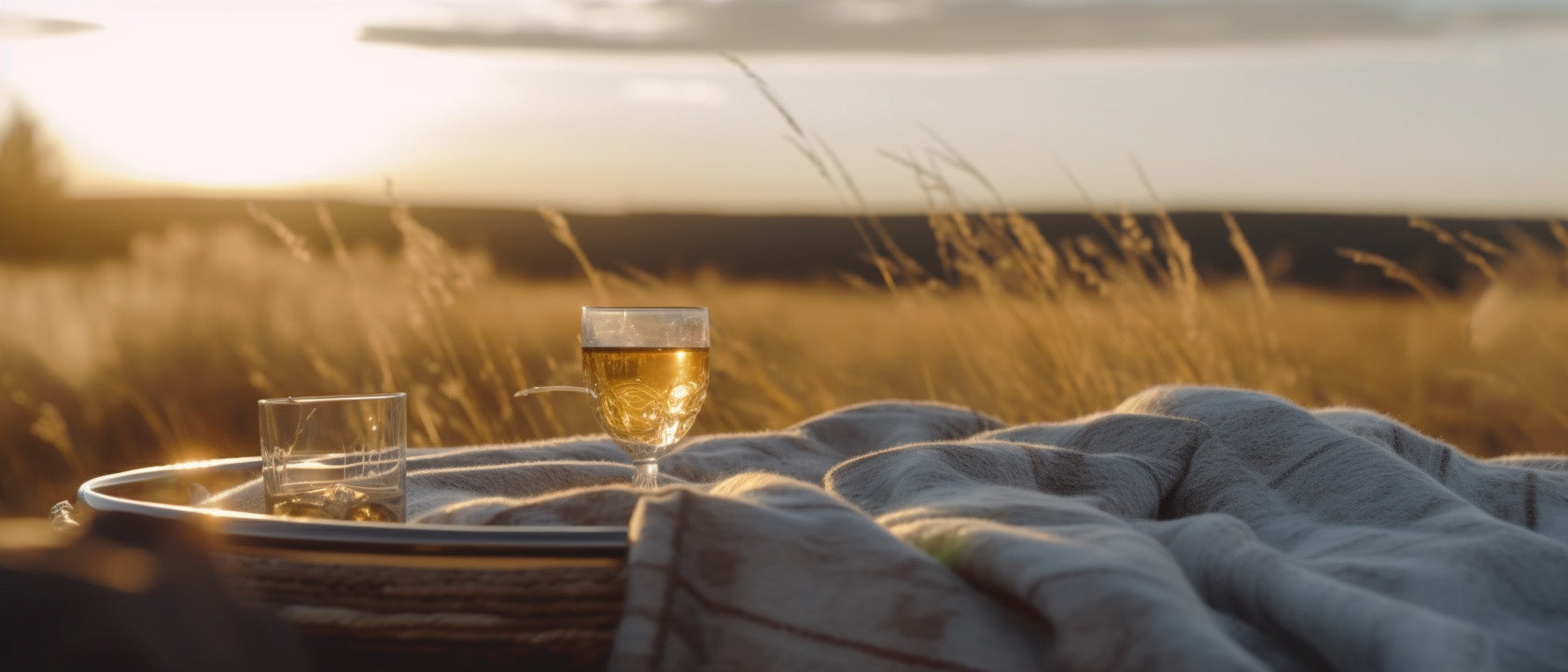 Curious for more?
Frequently Asked Questions
Natural perfume is a type of fragrance made with natural ingredients such as essential oils, absolutes, and tinctures, as opposed to synthetic fragrance compounds. Natural perfumes are often considered more eco-friendly and less likely to cause skin irritation.
Natural perfumes are made with ingredients that are sourced from nature, making them more sustainable and eco-friendly. They often have a more subtle and nuanced scent compared to synthetic fragrances; some provide therapeutic benefits and can help to improve mood and promote relaxation.
Natural perfumes tend to have a more subtle and nuanced scent compared to synthetic fragrances and are considered more sustainable and eco-friendly. Natural perfumes also often have therapeutic benefits, which synthetic perfumes do not have. Natural perfumes are made with natural ingredients such as essential oils, absolutes, and tinctures, while synthetic perfumes are made with synthetic fragrance compounds. 
The longevity of natural perfume depends on the ingredients used and the concentration of the fragrance. Natural perfumes tend to have a more subtle and nuanced scent compared to synthetic fragrances and often need to be reapplied periodically throughout the day to maintain the fragrance.
All scents, including natural perfumes, should be stored in a cool, dark place away from direct sunlight and heat.
The most common natural ingredients used in natural perfume include essential oils, absolutes, and tinctures. Examples of common natural materials used in natural perfumes are lavender, rose, jasmine, patchouli, and sandalwood.